First 100 patients will get FREE in chair teeth whitening* Get Offer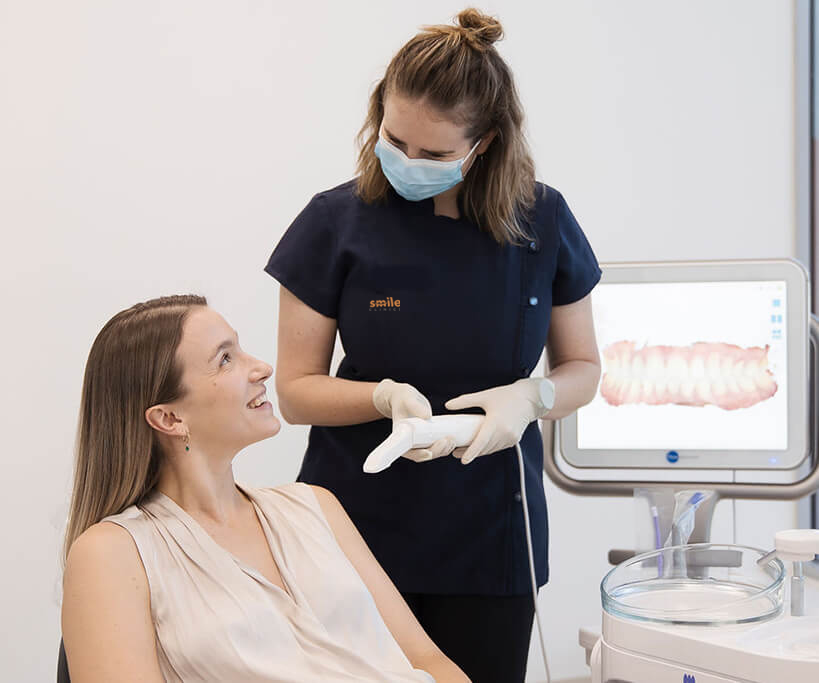 Book your free Invisalign® assessment!
It's never too late to achieve your dream smile, and at Smile Clinics, the first step is 100% FREE. Book your complimentary online or in-person Invisalign® assessment with our team today!
Your in-person assessment explained:
What will happen?
You will be greeted by one of our friendly Treatment Coordinators who will answer all your questions and do a smile exam to see if Invisalign® treatment is right for you. Then, we will use our cutting-edge iTero scanner to show you what your smile could look like after treatment!
How much will it cost?
Your Invisalign® consultation is absolutely free. This includes an exam, future smile simulation using the iTero Scanner, and time to ask any questions you have about treatment. Invisalign® treatment itself is available from just $53 dollars a week!
When can I get started?
If you are excited to start treatment, we can schedule your custom Invisalign® treatment journey right away and get your first fitting appointment scheduled. However, this is a no-obligation consultation, and we'll never pressure you to start treatment.
What happens next?
Achieving your new smile is as easy as 1, 2, 3!
We'll assess your smile
Our Specialist Orthodontist, Dr Pazios, will look over the records taken at your initial assessment to determine the best course of treatment.
We'll design your custom treatment plan
Dr Pazios will create a completely bespoke Invisalign® treatment plan to help you achieve your smile goals.
We'll fit your Invisalign® clear aligners
We'll invite you in to fit your premium Invisalign® aligners in-person, so you can be assured you are on the right track to your dream smile.
*This product is not available for purchase by the general public. Always follow the directions for use.
Want to learn how you can benefit from Invisalign® treatment without leaving your home?
Book your free video consultation!
Simply the 'Get Started Now' button below, fill in your details & upload your photos
Send your information to be reviewed by our Specialist Orthodontist
Get a customised report
Book your free video consultation online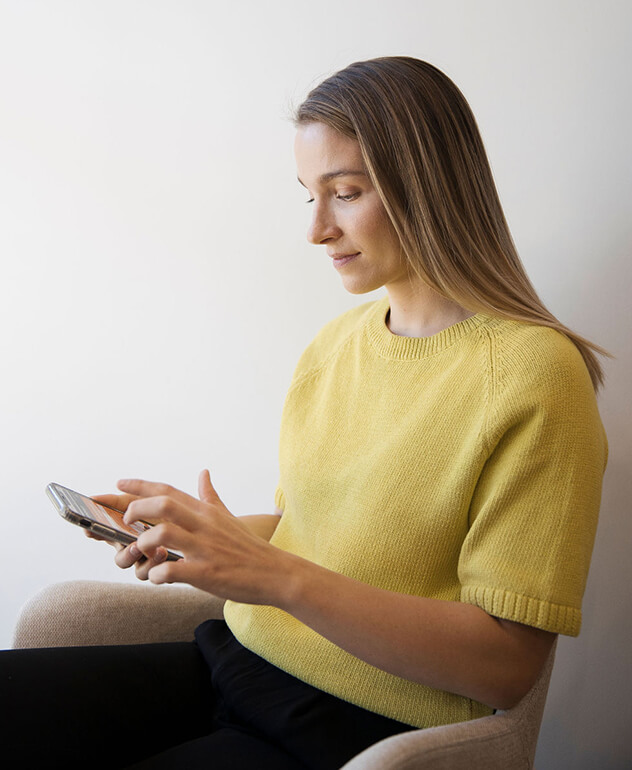 Complete your treatment from home with Dental Monitoring
Sign up for Invisalign® treatment with our team
Download the Dental Monitoring app
Use the app to remotely send us weekly smile selfies
Wait for our tips on treatment
Carry on with your day!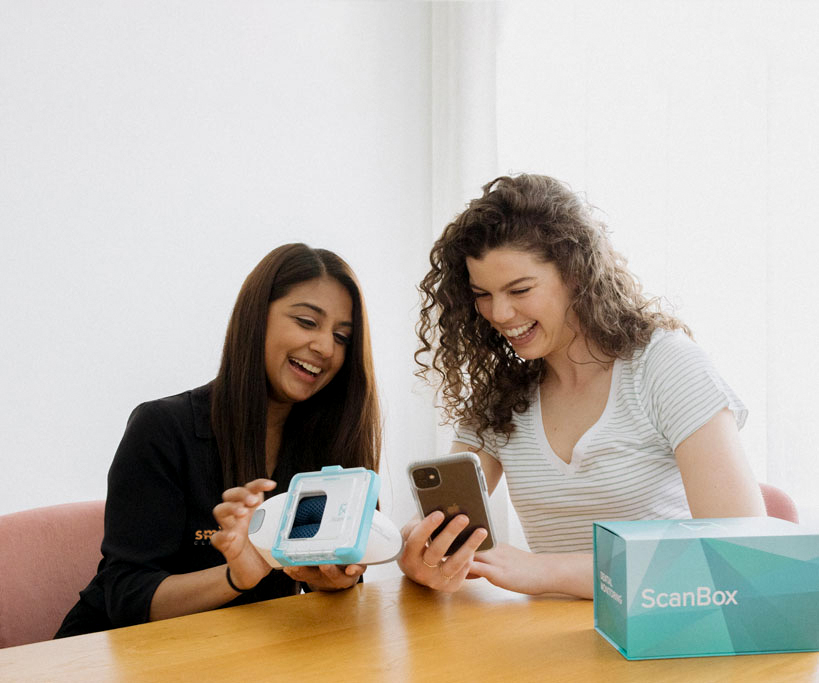 Finance plans that fit your lifestyle
We'll work closely with you during your initial consultation to help you fit your dream smile into your budget. We offer pricing in three simple packages – Quick, Lite and Moderate – and will help you determine which is best for your smile.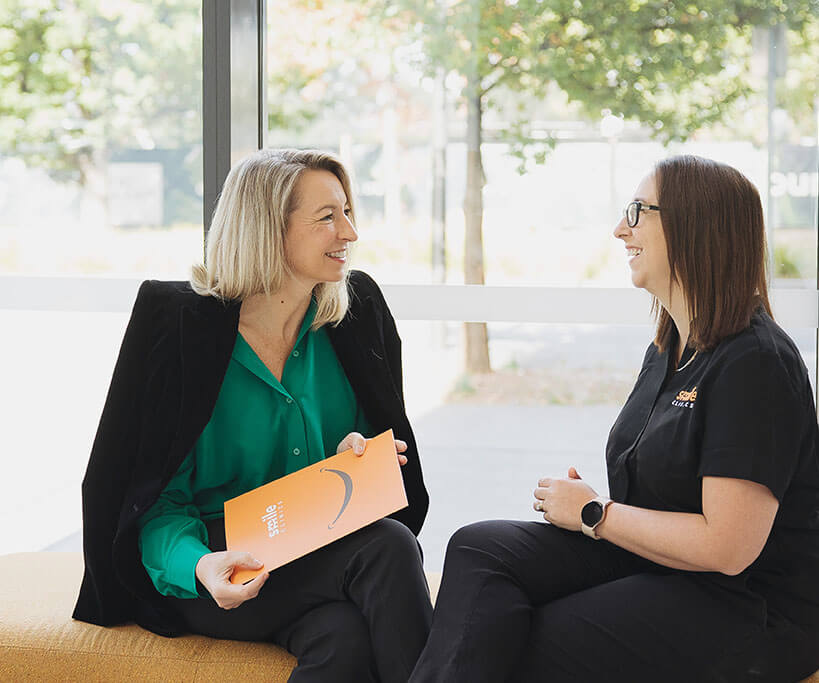 Enhance your beautiful smile
Brighten your smile by up to 8 shades with our professional whitening treatment. If you start Invisalign® treatment with us too, we'll offer $199 cash back.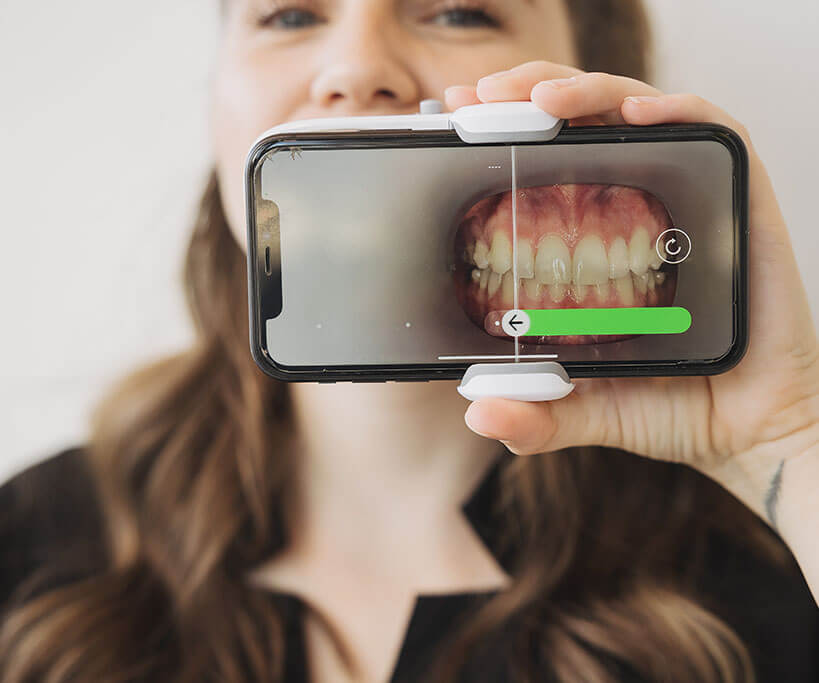 Ready to get started?
Book your free online or in-person assessment with our team today.