First 100 patients will get FREE in chair teeth whitening* Get Offer
Real Specialists, real results
with Canberra's #1 Orthodontic Provider of Invisalign®
Invisalign® - discreet treatment, visible results
Straighten your smile with virtually-invisible Invisalign® clear aligners. Custom-made for your smile goals, and conveniently removable, Invisalign® aligners fit easily into your lifestyle.
*This product is not available for purchase by the general public. Always follow the directions for use.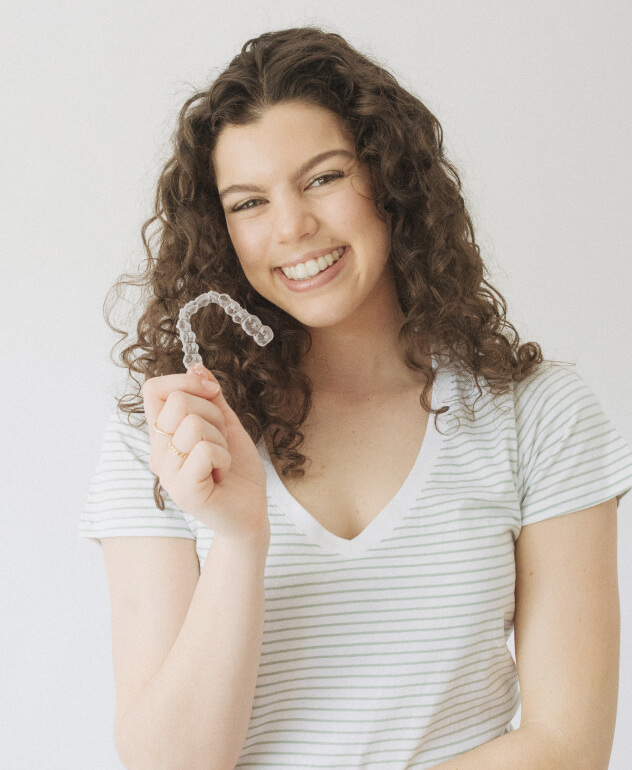 How it works
Your smile transformation is as easy as 1, 2, 3 at Smile Clinics
Visit our clinic for a free initial assessment
We offer a comprehensive in-clinic assessment, where we'll use our cutting-edge digital smile simulation to help you visualise what your smile could look like after treatment. After your appointment, your records will be analysed carefully by our Specialist Orthodontist, Dr Pazios.
Receive a custom orthodontic treatment plan
Dr Pazios will create your bespoke Invisalign® treatment plan - designed from start to finish to help you achieve the smile you've always wanted. You'll then get information on our pricing, which comes in three simple packages according to the length of your treatment.
Get your aligners fitted in-store
We don't just deliver your aligners in the mail. Your premium Invisalign® aligners will be fitted in-person by a qualified oral health professional to ensure you are on the right track to a beautiful and functional smile.
Dental Monitoring - treatment that suits your schedule
Invisalign® treatment is easier than ever thanks to Dental Monitoring. This smartphone app allows us to track your treatment progress on the go - so you can skip the commute and continue treatment from home, the office, or even your beach vacation.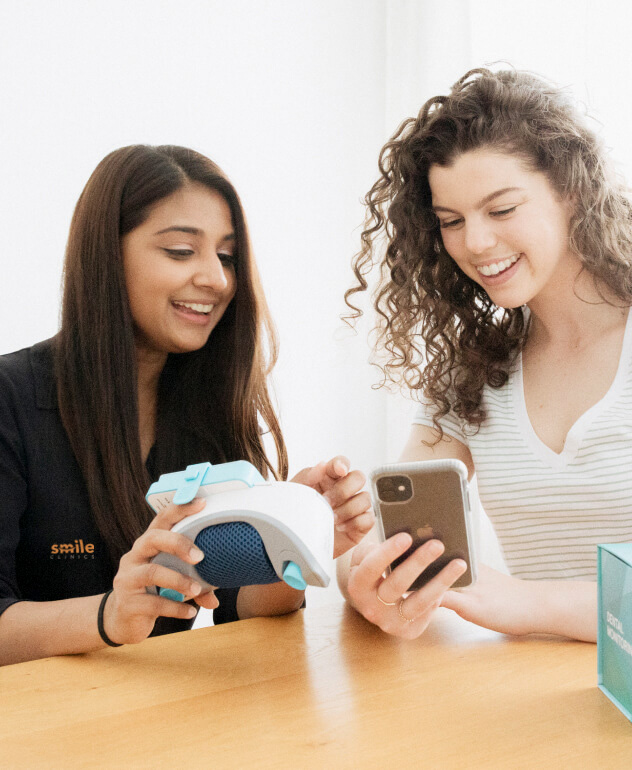 Why choose Smile Clinics for your Invisalign® treatment
Treatment planned by Canberra's leading Invisalign® Orthodontist
25 years of experience treating over 5,000 people with aligners
Affordable, tailored treatment plans
Treatment that fits in your lifestyle with remote monitoring & weekend appointments
Discounted teeth whitening for all treatment plans
Aesthetic cosmetic options for a full smile transformation
Meet our Specialist Orthodontist
Dr Pazios exceeds patient expectations by providing stunning results and a positive orthodontic experience from start to finish. See what his expertise can do for your smile.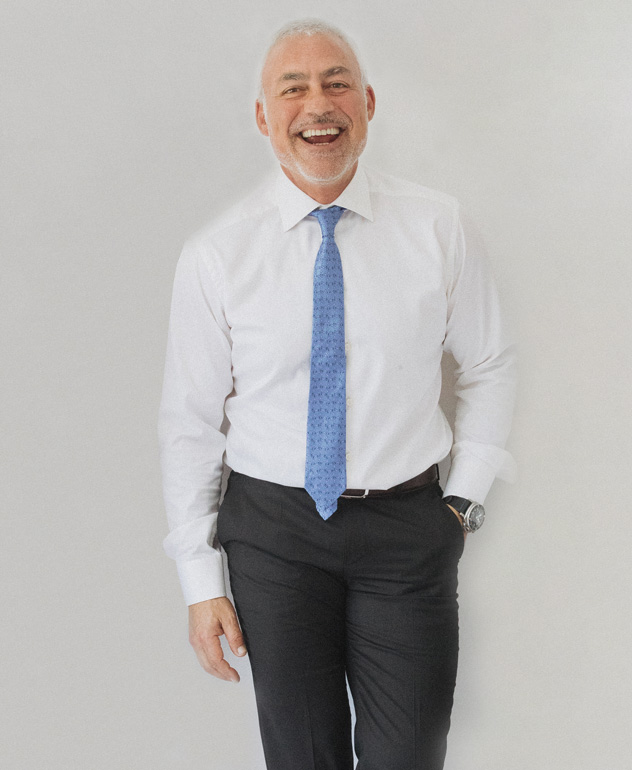 Tailored finance places for every budget
At Smile Clinics, our pricing comes in three simple packages - Quick, Lite and Moderate - and we'll work with you to determine which plan is best for you.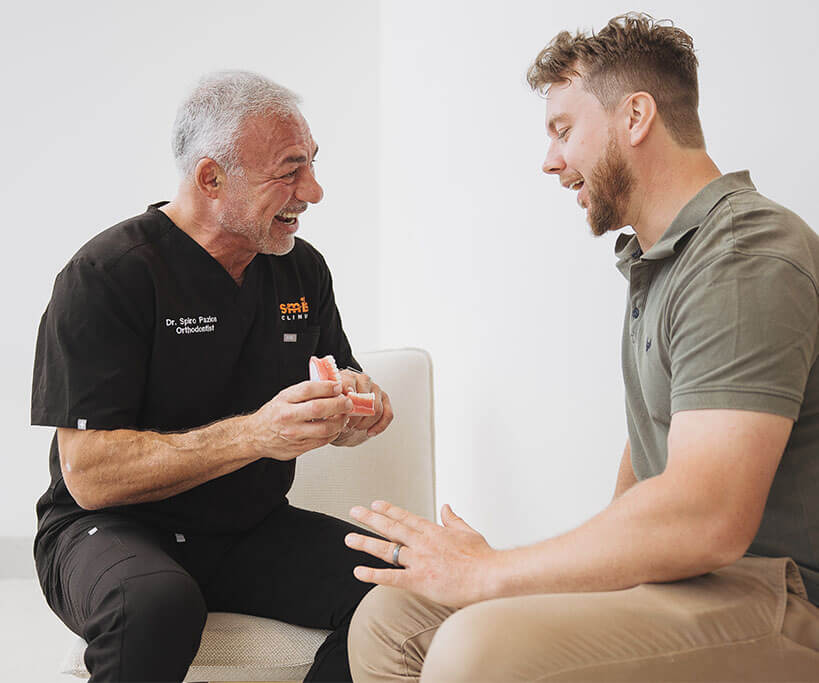 Premium solutions to enhance your smile
Brighten your smile by up to 8 shades with our professional clinical-grade whitening treatment - discounted for all our orthodontic patients.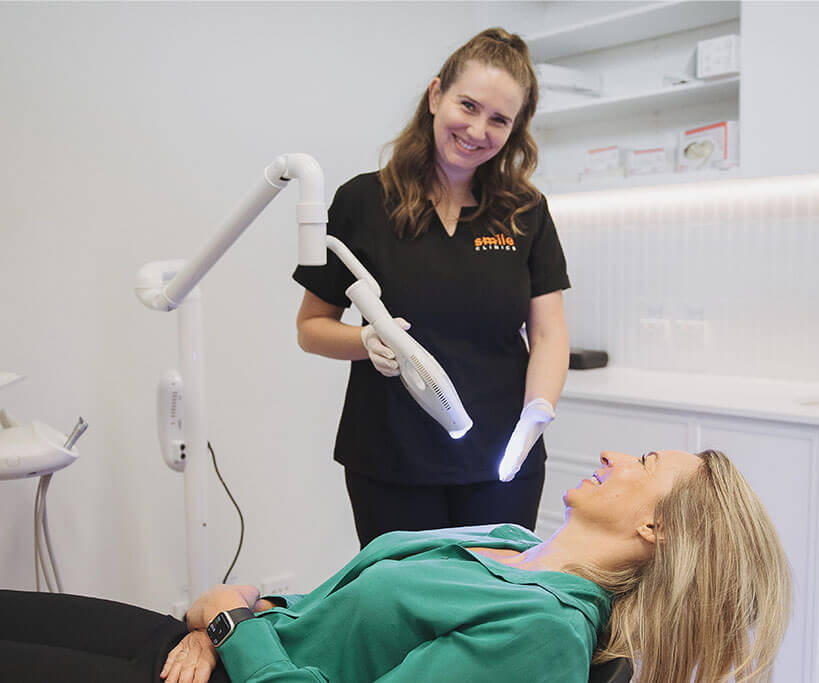 Book your free assessment
Take the first step towards the smile you've always wanted! Book your free Invisalign® consultation with the team at Smile Clinics today.