First 100 patients will get FREE in chair teeth whitening* Get Offer
Invisalign® treatment in Canberra
With advancements in modern technology, it's now more discreet and convenient than ever to straighten your smile. At Smile Clinics, we are Canberra's top provider of Invisalign® treatment, so we can help you achieve your dream smile in secret.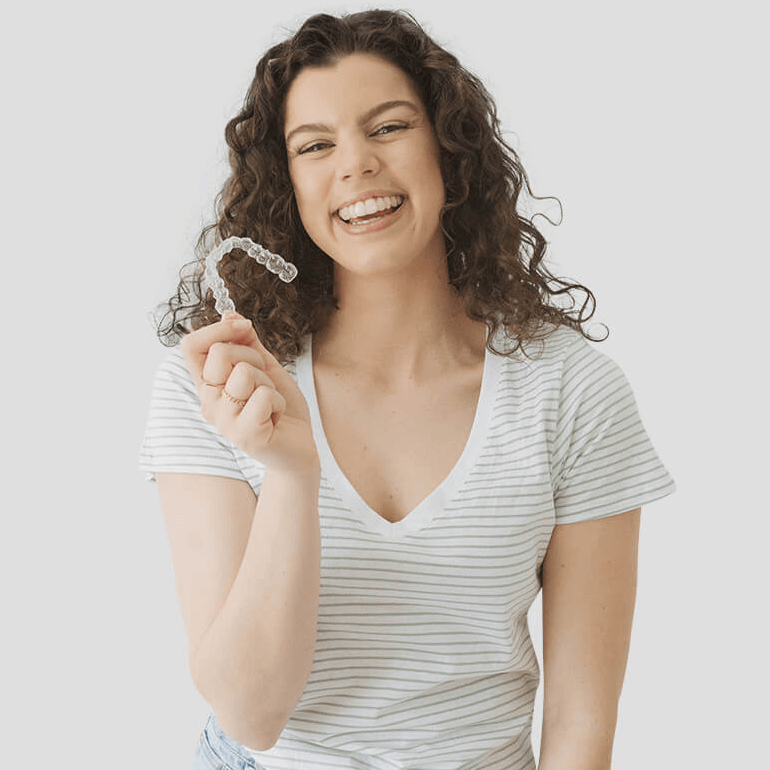 What is Invisalign® treatment?
Invisalign® treatment can discreetly straighten your smile without any metal brackets or wires. Instead, it uses a series of custom, clear aligners that look a bit like thin sports mouthguards. Each set of aligners is shaped slightly differently to guide your smile into alignment.
Not only are Invisalign® clear aligners virtually invisible, they are also removable, so they won't get in the way of meals, meetings, or your regular oral hygiene routine. This makes them an incredibly convenient treatment, no matter your schedule.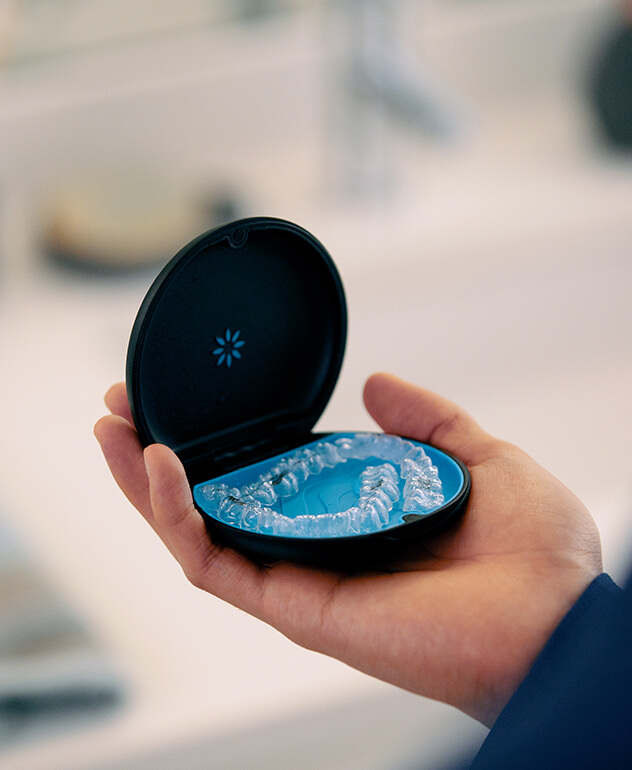 How does Invisalign® treatment work?
When you join us for your free assessment, we will use our cutting-edge iTero 3D scanner to make an accurate digital model of your smile. We can use this model to show you what your smile will look like at the end of treatment, and to design your custom aligners.
With Invisalign® clear aligners, you don't need to schedule adjustment appointments to progress through treatment. To guide your teeth into their desired position, Dr Pazios will direct you to switch to a new set of aligners every couple of weeks from the comfort of home!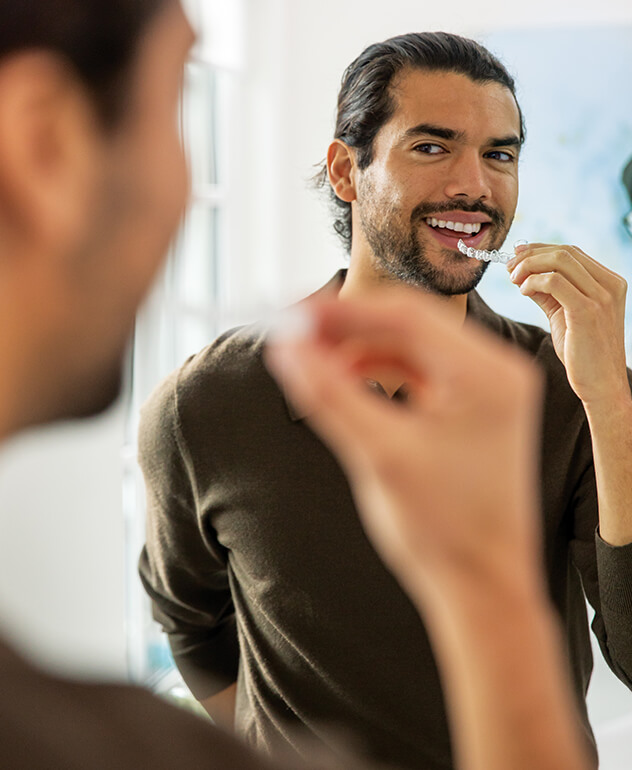 How much will Invisalign® treatment cost?
At Smile Clinics, we believe a beautiful smile should be as easy as 1, 2, 3. We've taken the guesswork out of allocating a budget with 3 simple packages:
Quick: Treatment for 4-6 months with up to 7 aligners - $2,990
Lite: Treatment for 9 months with up to 14 aligners - $4,990
Moderate: Treatment for 12-18 months with up to 26 aligners - $6,290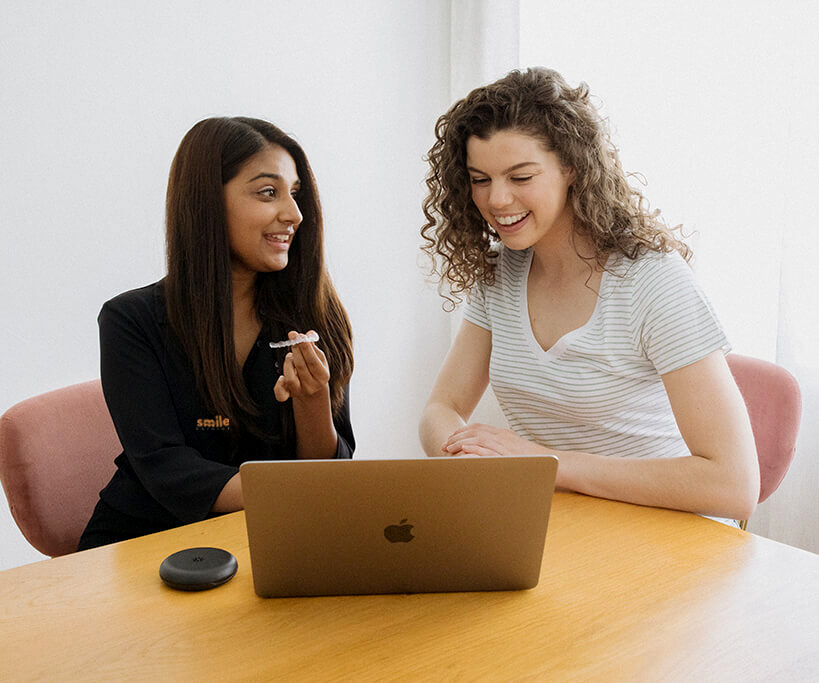 Which Invisalign® package is right for me?
Just like any dental treatment, your Invisalign® package is based on a number of factors, such as:
The complexity of your case:
We will assess your smile during your first consultation to determine what package is best for you. Minor realignments will result in shorter treatment times, and complex treatments may require more aligners and an additional consultation with our Specialist Orthodontist.
How long your treatment will take:
Your Invisalign® treatment could take anywhere from a few months to two years. You'll take regular digital scans via your smartphone so that Dr Pazios can view your progress through the Dental Monitoring app. Longer treatments require more visits and scans, meaning higher costs.
How many aligners you will need:
During treatment, Dr Pazios will issue you new aligners roughly every one to two weeks. The cost of your Invisalign® treatment will depend on how many sets of aligners you'll need to achieve your dream smile.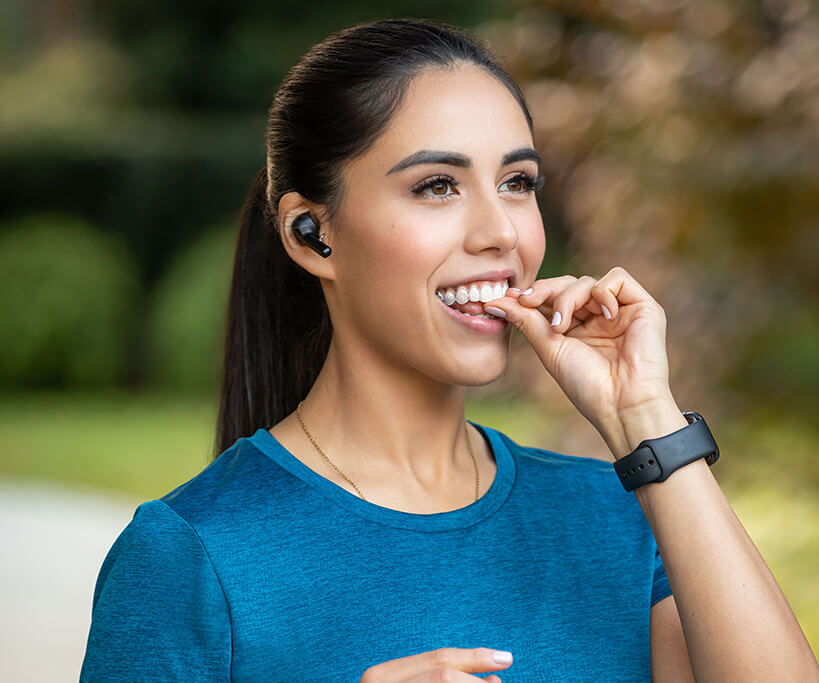 Straightening your smile has never been easier
At Smile Clinics, we can pair your Invisalign® treatment with Dental Monitoring. This smartphone app allows us to track your treatment progress remotely, which means you can skip the commute to our clinic. All you have to do is send us a weekly smile selfie!
Even though you'll see us less, you can contact our team any time through the Dental Monitoring app to make the most of our expertise. Because we'll be in touch more frequently, we can adjust your treatment plan as needed, and maybe even speed up your treatment time!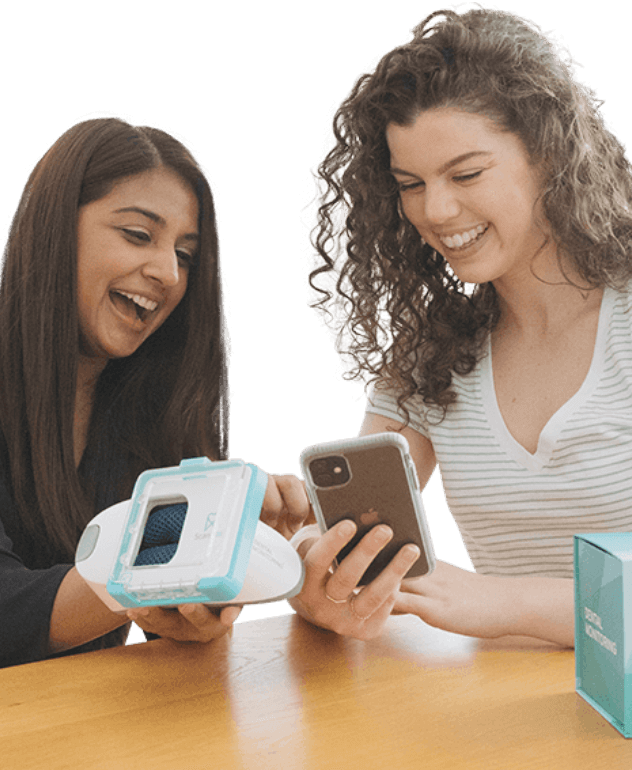 Benefits of Invisalign® treatment
Our adult patients love Invisalign® clear aligners because they are:
Discreet: Invisalign® clear aligners are virtually invisible, making them a great fit for client-facing professionals and parents alike.
Removable: You can take your aligners out for meals, important events, and brushing and flossing.
Comfortable: The smooth plastic of your aligners won't irritate your cheeks and gums.
Accurate: With digital treatment planning and 100% custom aligners, we know exactly what results to expect - before we even start treatment.
Convenient: You can complete your treatment from home, work, school, or vacation thanks to remote monitoring with the Dental Monitoring app!
*This product is not available for purchase by the general public. Always follow the directions for use.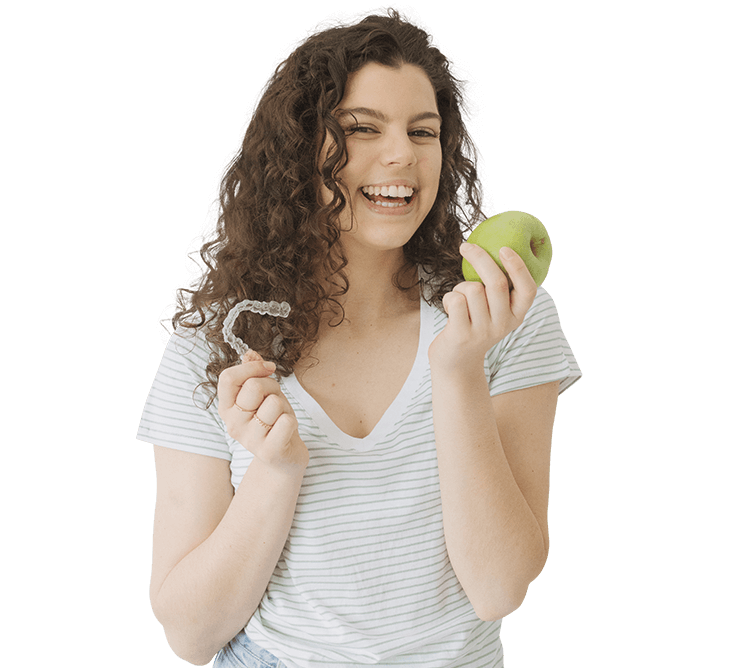 We are Canberra's top Invisalign® provider
Dr Pazios has successfully treated over 5,000 smiles with aligner treatment. If you've been told in the past that you aren't a candidate for Invisalign® treatment, come to us for a second opinion! We have the expertise to treat even complex cases with Invisalign® clear aligners.
Take comfort that your treatment is planned by a Specialist Orthodontist and not a general dentist. Our team has had extensive training and experience in clear aligners, which means you'll get top quality care, peace of mind, and a perfectly predictable outcome.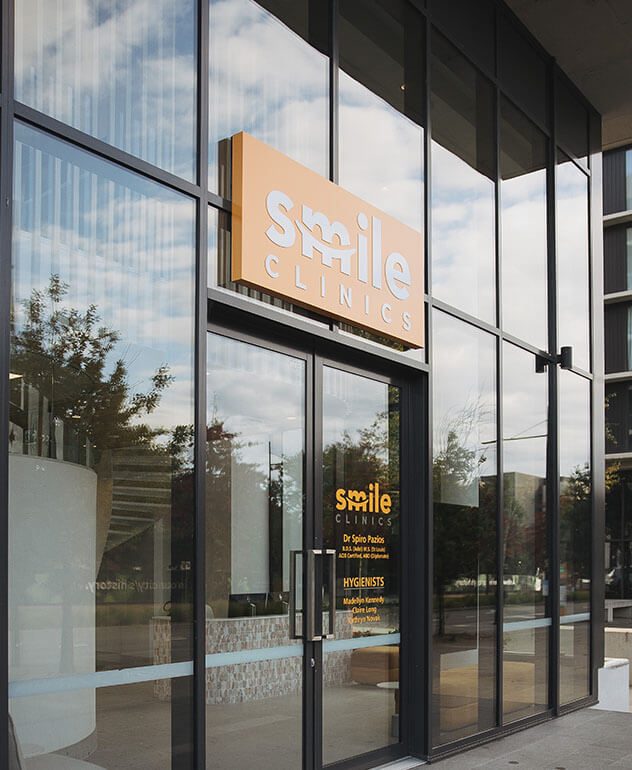 Get started on your dream smile
Book a free online or in-person assessment with the team at Smile Clinics today to see if you are a candidate for Invisalign® treatment.